Disclaimer: This post contains affiliate links and we will be compensated if you make a purchase after clicking on our links. You can view MCC's Full Disclosure Policy HERE.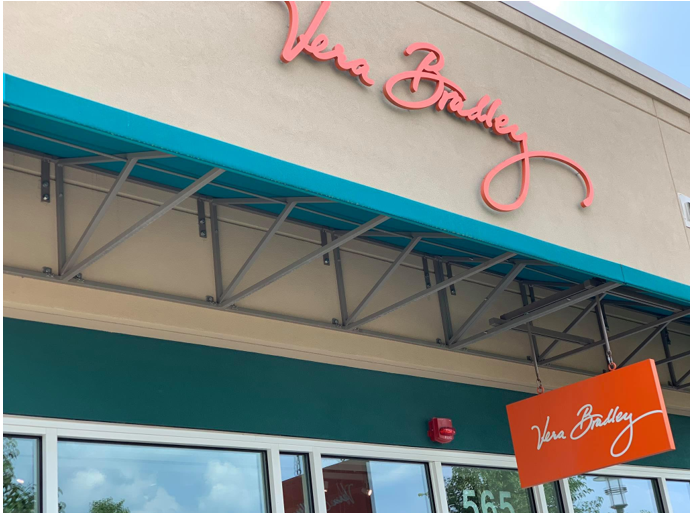 75% Outlet Store Clearance Savings!
Shop Vera Bradley Online HERE
Sale ends 10/23
Once again IT IS TIME TO SHOP! Just in time to get early Holiday shopping done, Vera Bradley has opened the Outlet shop.  Head HERE (you must enter your email to access) and take 30% off already reduced clearance items.  No promo codes are needed, the discount automatically applies.
We ALWAYS start HERE with the clearance section.  Save on everything from cross bodies, to blankets, to large travel bags! These deals are INSANE!
All order ship FREE, no minimum or codes needed.
Iconic Large Travel Duffel Bag or HERE
Romantic Paisley, Vines Floral, Java Blue, Stitched Flowers, Holiday Owls
Sale Price: $49.00 (Reg. $108.00)
Final Price: $34.30 after 30% Discount
Factory Style Grand Traveler Bag
Resort Medallion, Pueblo, Batik Leaves, Midnight Wildflowers, Twilight Paisley, Bandana Swirl, Splash Floral, Blueberry Blooms, Tropical Paradise, Vintage Floral
Sale price: $55.50 (Reg. $138.00)
Final price: $38.35 after 30% Discount
Factory Style Cosmetic Trio Makeup Bag
Pueblo, Midnight Wildflowers, Splash Floral, Ellie Flowers
Sale price: $18.00 (Reg. $48.00)
Final Price: $12.60 after 30% Discount
Flip Flops
Fireworks Paisley, Mint Flowers
Sale Price: $7.50 (Reg. $25.00)
Final price: $5.25 after 30% Discount
Factory Style Essential Backpack
Pueblo, Resort Medallion, Midnight Wildflowers, Twilight Paisley
Sale Price: $59.00 (Reg. $118.00)
Final Price $41.30 after 30% Discount
Iconic Triple Zip Hipster
Falling Flowers, Holiday Owls, Superbloom, Winter Berry, Paisley Stripes, Stitched Flowers, Lilac Medallion, Lilac Medallion, Wildflower Paisley, Dream Tapestry, Houndstooth Tweed
Sale Price: $34.00 (Reg. $68.00)
Final Price: $23.80