If you love Kohl's Shopping as much as we do, make sure you come over and join our "My Kohl's Deals – Check them out" Group on Facebook HERE, where we share some of our favorite deals we find!
---
---
Disclaimer: This post contains affiliate links and we will be compensated if you make a purchase after clicking on our links. You can view MCC's Full Disclosure Policy HERE.
The Big One Backrest Pillows – Assorted Characters
ONLY $15.29 (Reg. $29.99)
HERE on Kohl's.com
Here is How:
Add to Cart: The Big One Backrest Pillows
Sale Price: $17.99
Use In Store Pick Up & Get a Textable Promo Code – 15% Off- Text SAVE24 to 56457 to get a personal code
Note: If you have previously signed up you may need to unsubscribe an resign up. Text STOP to 56457
Final Price: $15.29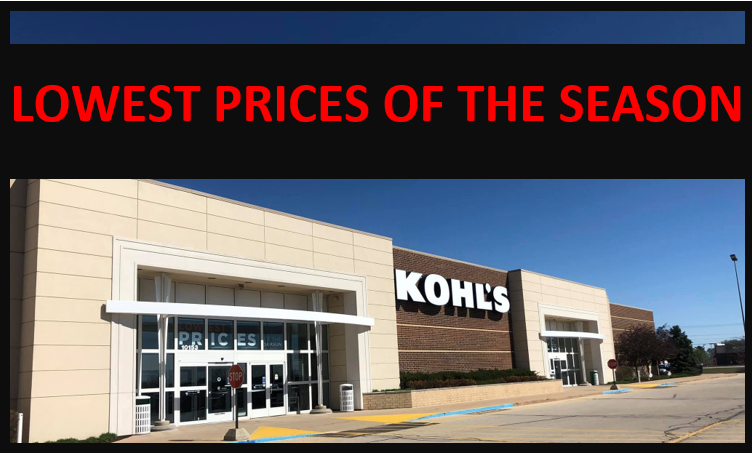 Kohl's Lowest Prices of the Season thru 10/25
No Promo Codes Required
Shop Kohl's Online HERE
Prices good October 21, 2020 through October 25, 2020, unless otherwise indicated. "Lowest Prices of the Season" means that the merchandise in this advertisement is being offered at the same or lower pricing than the lowest full day prices since the beginning of Kohl's season on August 2, 2020 to the start of the "Lowest Prices of the Season" event on October 21, 2020.
---
Shopping Tip: Standard free shipping starts with a $75+ order. Important note: Free in store or curbside pick up is available on many items to save on shipping costs!
---
ATTENTION MOBILE USERS: IF you are having problems viewing a product or getting a "product not found" message switch your phone to desktop view! IF you are unsure how to do this, here are directions: "How to Switch Views for Mobile Users
---
Mobile Sale Alerts: Take an extra 15% off one time only off your next online purchase when you sign up for mobile Sale Alerts. TEXT SAVE24 to 56457 (KOHLS)* TEXT HELP FOR HELP, STOP TO CANCEL

Kohl's Cash
From 12 a.m. (CT) October 21 to 11:59 p.m. (CT) October 25, everyone gets $10 Kohl's Cash® for every $50 spent in store, online, at a Kohl's Kiosk or with the Kohl's App on all sale-, regular- and clearance-priced merchandise!
If advertised on Kohls.com, a stated earn amount of Kohl's Cash® for any particular product is approximate and may vary if additional discounts are applied to the purchase transaction.
Kohl's Rewards
Your Kohl's Rewards® balance is converted and issued in $5 Kohl's Cash® increments on the first day of the following month, valid for 30 days.
You earn 5% Kohl's Rewards on every purchase, every day (that's $5 for every $100 spent!)*. Your earnings will be added to your Kohl's Rewards balance within 48 hours of your purchase, unless otherwise stated.
A 

special birthday gift

 + more great savings all throughout the year.

Personalized perks

 to help you earn rewards even faster.
Plus, earn an additional $10 Kohl's Cash for every $50 you spend when you shop during a Kohl's Cash earn period.