Disclaimer: This post contains affiliate links and we will be compensated if you make a purchase after clicking on our links. You can view MCC's Full Disclosure Policy HERE.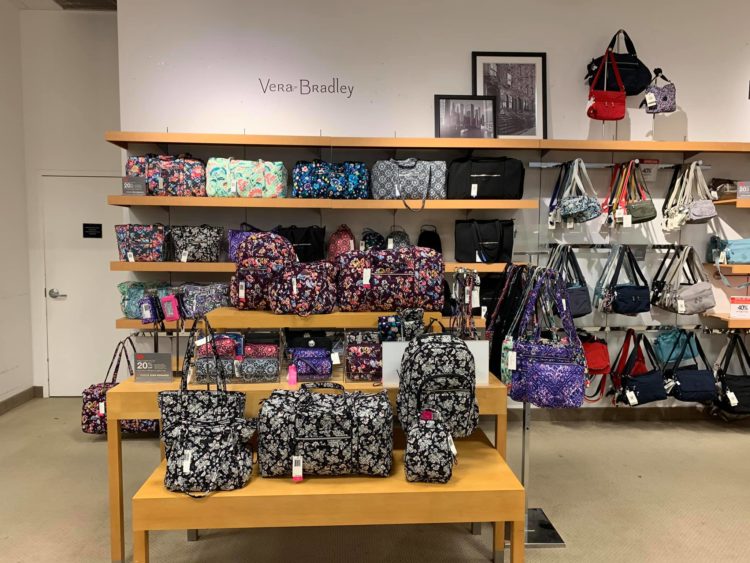 Vera Bradley: Save 80% & Get FREE Shipping!
Sale ends 11/13
Shop Vera Bradley Online HERE
The Vera Online outlet is OPEN! We LOVE shopping these sales and the deals are ALWAYS insane.  Head over HERE and take an additional 30% off already marked down items!
We suggest stopping HERE in the clearance section for the BEST deals.  Choose from home items, duffels, totes, cross body bags and MORE!
Even better, all orders ship for FREE! No promo code are needed, the discount and free shipping are shown at checkout.
Deal of the Day:
Wednesday, 11/13
Add to Cart: Carson Hobo Bag
Charcoal Medallion. Superbloom, Coral Floral, Winter Berry, Water Bouquet, Lilac Medallion, Snow Lotus, Wildflower, Paisley, Romantic Paisley, Fox Forest, Indio, Lilac Paisley, Heritage Leaf
Sale Price: $31.00 (Reg. $88.00)
Automatic 30% off & FREE Shipping
Final Price: $21.70
Throw Blanket
Stitched Vines
$38.50 (reg. $55.00)
Final Price: $26.95 after 30% savings
Factory Style Little Hipster
Tropical Paradise, Pueblo
$17.50 (Reg. $55.00)
Final Price: $12.25 after 30% savings
Hadley East West Tote
Paisley Stripes, Painted Medallions, Falling Flowers, Rumba, Houndstooth Tweed, Modern Medley, Rain Forest
$35.50 (Reg. $88.00)
Final Price: $24.85 after 30% savings
Lighten Up Expandable Travel Bag
Midnight Wildflowers, Blue Tapestry
$29.50 (Reg. $98.00)
Final Price: $20.65  after 30% savings
Large Travel Duffel or HERE
Vines Floral, Stitched Flowers, Holiday Owls
$49.00 (reg. $100.00)
Final price: $34.30 after 30% savings
Weekender Tote
Fireworks Paisley, Superbloom, Coral Floral, Stitched Flowers, Winter Berry. Water Bouquet, Bordeaux Blooms
Vines Floral, Shore Thing, Lilac Medallion,Wildflower Paisley, Dream Tapestry, Romantic Paisley
$59.00 (reg. $120.00)
Final price: $35.70 after 30% savings
Beach Towel
Fireworks Paisley, Firefly Garden, Tossed Posies, Mint Flowers, Daisy Paisley, Kaleidoscope Rosettes, Stitched Garden
$28.00 (Reg. $40.00)
Final Price: $19.60 after 30% savings
Lighten Up Grand Backpack
Kaleidoscope Rosettes, Hacienda Diamonds, Rumba, Falling Flowers Neutral
Water Geo, Cut Vines, Bramble Vines, Wildflower Paisley, Stitched Garden
Petite Vines, Dream Diamonds, Berry Burst, Splash Dot, Bright Serape Stripe
Rain Forest, Mini Medalion, Bright Serape Stripe, Superbloom Sketch
$57.50 (Reg. $115.00)
Final price: $40.25 after 30% savings