If you love Online Shopping as much as we do, make sure you come over and join our "Online Deals – Check them out" Group on Facebook HERE, Where we share some of our favorite deals we find!
---
---
Disclaimer: This post contains affiliate links and we will be compensated if you make a purchase after clicking on our links. You can view MCC's Full Disclosure Policy HERE.
Vera Bradley Outlet:
Save 75% on Handbags, Totes, Luggage & More!
Shop Vera Bradley Online HERE
Update: EXTENDED ONE DAY!  Valid through 4/23
Vera Bradley has opened the outlet store and PRICES ARE INSANE!  Hurry and take an additional 30% off already reduced clearance and sale priced items. ONCE you add it to your shopping cart, YOU WILL SEE the additional 30% come off the price at checkout.
🔥 We always recommend heading HERE first to view the clearance items! 🔥
Shipping is FREE! You may need to enter your email address to view the sale.
Look at these deals: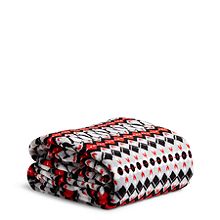 Factory Style Throw Blanket
Sale Price: $22.00 (Reg. $55.00)
Final price: $15.75
Stay Cooler
Mint Flowers, Raspberry Medallion, Wildflower Paisley, Moonlight Garden, Bramble, Daisy Dot Paisley
Sale price: $20.00 (Reg. $40.00)
Final price: $14.00
Factory Style Pleated Tote Bag
Fan Flowers, Blue Tapestry, Flamingo Fiesta, Chandelier Noir, Lotus Flower Swirl
Sale Price: $36.00 (Reg. $89.00)
Final Price: $25.20
Cozy Life Throw Blanket
Foxwood, Beary Merry
Sale Price: $28.00 (Reg. $78.00)
Final Price: $19.60
Collegiate Triple Zip Hipster Crossbody
Sale Price Starting at $27.00 ($90.00)
Final Price: As low as $18.90 
Factory Style Mailbag
Scroll Medallion, African Violet, Blueberry Blooms, Tropical Paradise
Note: Stamped Paisley is slightly less and final price $18.55
Sale Price $28.50 ($88.00)
Final Price: $19.95
Factory Style Lighten Up Lunch Bunch Bag 
Art Butterflies, Resort Medallion, Stamped Paisley
Sale Price: $17.00 (Reg. $34.00)
Final Price: $11.90
Weekender Travel Bag 
Kaleidoscope, Bordeaux Blooms, Stitched Flowers, Romantic Paisley, Lilac Medallion, Regal Paisley, Superbloom
Sale Price: $60.00 (Reg. $120.00)
Final price: $42.00
Vera Bradley Apron
Sale Price: $22.50 (reg. $30.00)
Final Price: $15.75
100 Handbag
Daisy Dot Paisley, Mint Flowers, Lavender Meadow, Romantic Paisley
Sale Price: $45.00 (Reg. $90.00)
Final Price: $31.50
Embellished Slippers
Beary Merry
Sale Price: $13.50 (Reg. $45.00)
Final Price: $9.45