If you love Online Shopping as much as we do, make sure you come over and join our "Online Deals – Check them out" Group on Facebook HERE, Where we share some of our favorite deals we find!
---
---
Disclaimer: This post contains affiliate links and we will be compensated if you make a purchase after clicking on our links. You can view MCC's Full Disclosure Policy HERE.

Free Shipping
Through Tuesday, January 21st the Vera Bradley Online Outlet is OPEN! Get an ADDITIONAL 30% OFF outlet prices when you add any items to your shopping cart!
REMEMBER, these are already REDUCED PRICES you are getting an additional 30% on. And if you really want to save HUGE, Check out the clerance selection! YOU CAN SAVE up to 80% Off regular prices!
ANY Wisconsin Badger Fans? LOOK HERE in the Clearance! 
View the ENTIRE Clearance Selection HERE
LOOK at these Finds!
Hadley Backpack
Clearance Price: $26.50 (reg. Price: $88.00)
After ADDITIONAL 30% Off in Checkout
Final Price: $18.55
Patterns Included: Superbloom, Paisley Stripes, Dream Tapestry
Change It Up Backpack
Clearance Price: $29.50 (reg. Price: $98.00)
After ADDITIONAL 30% Off in Checkout
Final Price: $20.65
Patterns Included: Winter Berry, Snow Lotus
Campus Tech Backpack
Clearance Price: $32.50 (reg. Price: $108.00)
After ADDITIONAL 30% Off in Checkout
Final Price: $22.75
Patterns Included: Winter Berry, Paisley Stripes, Falling Flowers, Houndstooth Tweed
Campus Backpack 
Clearance Price: $57.50 (reg. Price: $115.00 )
After ADDITIONAL 30% Off in Checkout
Final Price: $40.25
Patterns Included: Superbloom, Mint Flowers, Kaleidoscope, Stitched Flowers, Butterfly Flutter, Dream Tapestry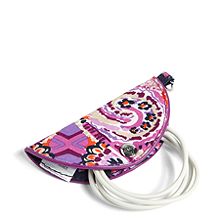 Cord Keeper
Clearance Price: $2.00 (reg. Price: $6.00 )
After ADDITIONAL 30% Off in Checkout
Final Price: $1.40
Patterns Included: Butterfly Catcher, Water Bouquet, Dream Tapestry 
Ivy Hoodie – Small, Medium, and Large
Clearance Price: $20.50 (reg. Price: $68.00 )
After ADDITIONAL 30% Off in Checkout
Final Price: $14.35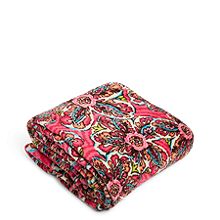 50.00″ w x 80.00″ h Throw Blankets 
Clearance Price: $22.00 (reg. Price: $49.00 )
After ADDITIONAL 30% Off in Checkout
Final Price: $15.40
Patterns Included: Sunburst Floral, Penguins Intarsia
Travel Ready Crossbody Bag
Clearance Price: $20.50 (reg. Price: $68.00)
After ADDITIONAL 30% Off in Checkout
Final Price: $14.35
Patterns Included: Hacienda Diamonds, Bright Serape Stripe
Stroll Around Diaper Bag
Clearance Price: $38.50 (reg. Price: $128.00 )
After ADDITIONAL 30% Off in Checkout
Final Price: $26.95
Patterns Included: Autumn Leaves

Stay Cooler
Clearance Price: $20.00 (reg. Price: $40.00 )
After ADDITIONAL 30% Off in Checkout
Final Price: $14.00
Patterns Included: Superbloom, Wildflower Paisley
Collegiate Belt Bag
Clearance Price: $19.50 (reg. Price: $64.00 )
After ADDITIONAL 30% Off in Checkout
Final Price: $13.65
Patterns Included: Wisconsin, Illinois, Clemson , Florida , Iowa, Kansas, Louisiana, Purdue, Oklahoma, South Carolina, Syracuse, Texas, West Virginia, Virginia Tech