Disclaimer: This post contains affiliate links and we will be compensated if you make a purchase after clicking on our links. You can view MCC's Full Disclosure Policy HERE.
Valentine's Treats & Goodies Ship for FREE!
Use Promo Code: FRSHIP
Shop Cheryl's Cookies Online HERE
Hop over to Cheryl's Cookies and get free shipping on all Valentine's Treats Pre-Orders.  Choose from a nice selection of cookies, brownies, and gift sets.  Use promo code FRSHIP to apply the discount.
Ship a special treat to grandkids, a friend, teacher, or family member!  If you haven't had Cheryl's Cookies yet, you have been missing out.  They are delicious, soft, and chewy.  Packed with flavor and amazing variety, these will brighten ANYONE's day.
Choose your delivery date at checkout.  These will ship when you request it, so schedule NOW for Valentine's delivery!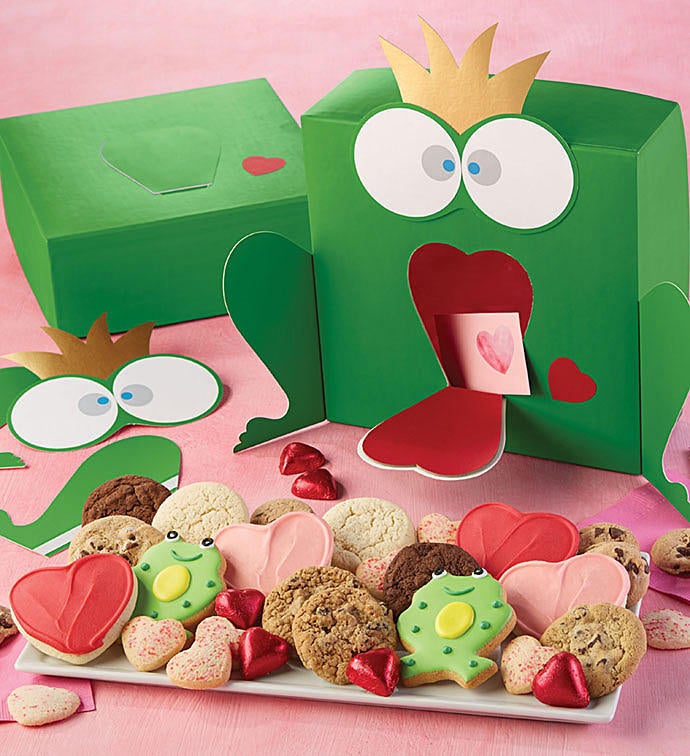 Valentine Card Box
$34.99
Our keepsake Valentine card box is filled with a delicious assortment of buttercream frosted Valentine cookies, snack size gourmet cookies, foil wrapped chocolate hearts, buttery shortbread cookies and our hand decorated crunchy sugar cookies. 35 pieces.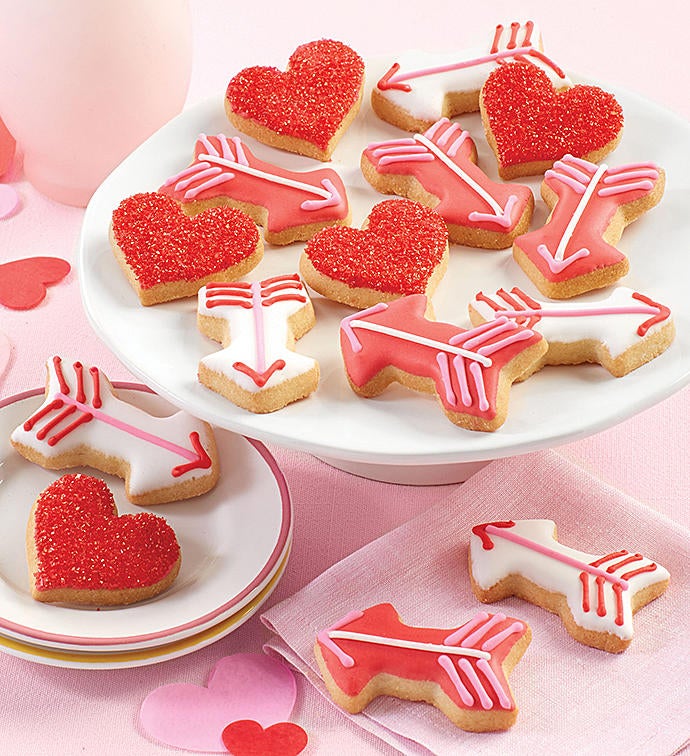 Mini Valentine's Day Crunchy Sugar Cookies
$24.99
These sweet little treats are perfect for your special sweethearts! Each crunchy sugar cookie is hand decorated for Valentine's Day and arrives carefully packaged to ensure perfect delivery. Each package includes 15 mini cookies.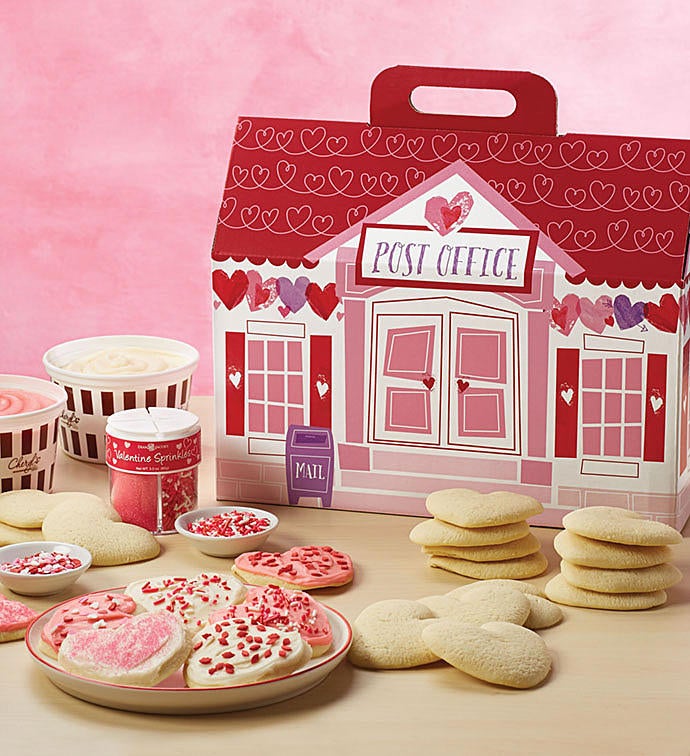 Cheryl's Valentine's Day Cut-out Cookie Decorating Kit
$39.99
A delicious and fun gift idea! Our cut-out decorating kit arrives with everything you need to create yummy buttercream frosted Cheryl's treats at home – no baking necessary! We've included 24 un-frosted, baked heart shaped cut-out cookies, a 1 lb. tub each of vanilla and pink icing and Valentine's Day sprinkles. KOSHER.