This post contains affiliate links and we will be compensated if you make a purchase after clicking on our links. You can view MCC's Full Disclosure Policy HERE.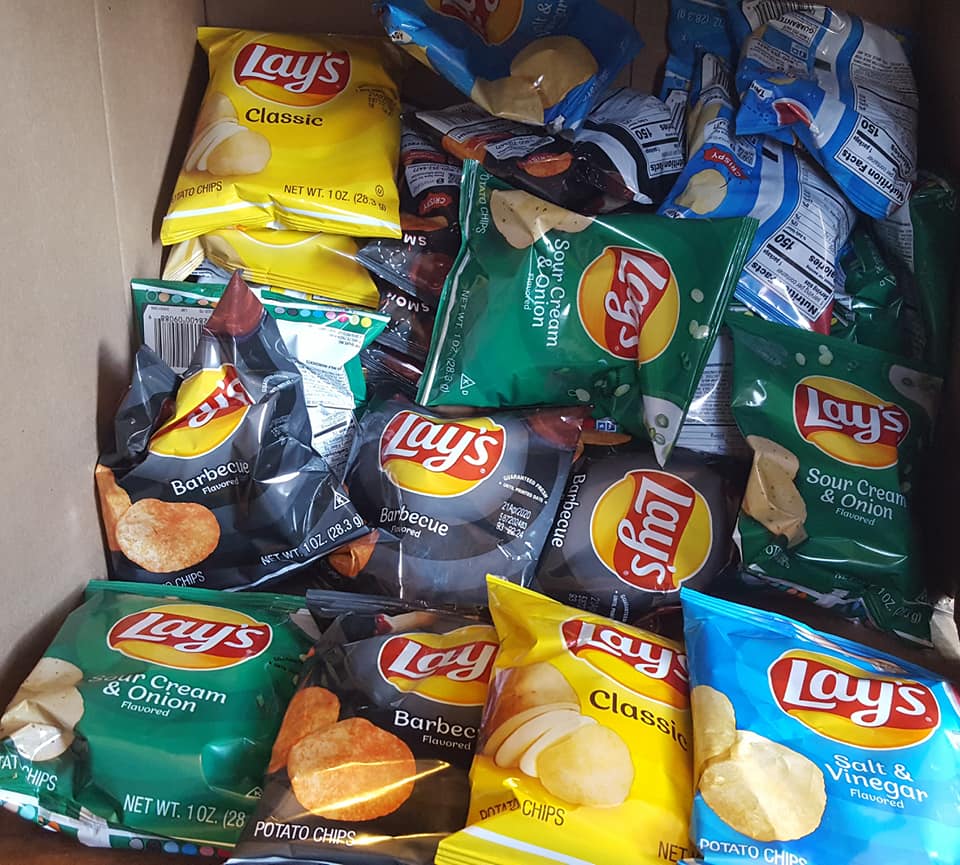 40 Count Lay's Potato Chip Variety Pack $9.78
with 15% off Digital Coupon
and
15% off Subscribe & Save
Shop Amazon HERE
price & availability accurate as of
May 11, 2021 @ 11:44 am CST 
Variety pack of Lay's potato chips favorites with classic flavors in one convenient package

With 4 different varieties, there's sure to be something everyone will love

40 count pack featuring 10 of each of these Lay's potato chips favorites in 1 oz bags – Classic, Barbecue, Sour Cream and Onion, and Salt and Vinegar

These much loved treats are fun to enjoy at lunch, as an after-school snack, or party refreshment

Easy to carry, easy to store, and easy to pack

Our snacks have a short shelf life (60-90 days) so most of our packages only show the month & day of expiration (e.g. "Aug 16" means August 16th, not August 2016). For optimum flavor and freshness, we recommend the snack be consumed by the date on the package.
Disclaimer:

Midwest Coupon Clippers is a participant in the Amazon Services LLC Associates Program. Product prices and availability are accurate as of the date/time indicated above and are subject to change.
Any price and availability information displayed on Amazon (dotcom) at the time of purchase will apply to the purchase of this product. Amazon prices can change rapidly, ALWAYS verify the price that is showing up an Amazon at that time before ordering! The owner of this website, Midwest Coupon Clippers, is a participant in the Amazon Services LLC Associates Program, an affiliate advertising program designed to provide a means for sites to earn advertising fees by advertising and linking Midwest Coupon Clippers to Amazon properties including, but not limited to, amazon(dotcom), endless(dotcom), myhabit(dotcom), smallparts(dotcom), or amazonwireless(dotcom). CERTAIN CONTENT THAT APPEARS [IN THIS APPLICATION or ON THIS SITE, as applicable] COMES FROM AMAZON SERVICES LLC. THIS CONTENT IS PROVIDED 'AS IS' AND IS SUBJECT TO CHANGE OR REMOVAL AT ANY TIME.
Midwest Coupon Clippers is not liable for the condition of a product received, ship times, tracking information, items not received, cancelled orders, out of stock items, or missing items.  Should an order, item, or deal not be as expected, we STRONGLY suggest contacting the business who offered the item.