Thru Sunday, October 30th you can save BIG on Kohl's.com. Right now you can get 20 percent off sitewide, $10 back on a $50 purchase, $10 Kohl's Cash back on any $50 or higher purchase, AND Earn Triple YES2YOU Rewards Points. Checkout the current sales HERE on Kohls.com.
---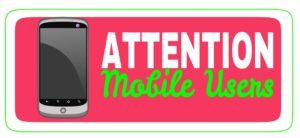 ATTENTION MOBILE USERS

: IF you are having problems viewing a product or getting a "product not found" message switch your phone to desktop view! IF you are unsure how to do this, here are directions: "How to Switch Views for Mobile Users"
---
Sitewide Promotional Codes:
SAVINGS20 – Save 20% Sitewide & Earn Triple YES2YOU Rewards Points. Ends October 30.
Stackable Promo Codes:
DEAL10 – $10 off when you spend $50 or more. Ends October 30.
Kohl's Cash:
From 12am (CST) October 27 to 11:59pm (CST) October 30, everyone gets $10 Kohl's Cash® for every $50 spent in store, online, at a Kohl's Kiosk or with the Kohl's App on all sale-, regular- and clearance-priced merchandise!
If advertised on Kohls.com, a stated earn amount of Kohl's Cash® for any particular product is approximate and may vary if additional discounts are applied to the purchase transaction.