Kohl's: Melissa & Doug Multi-Activity Table
and
Pattern Blocks & Boards
I just put this Melissa and Doug Combo together. I purchased the activity table, but since I was so close to getting another $10 Kohl's Cash, I also added the Pattern Blocks and Boards. YOU DO NOT need to get this, but since you are close to an additional Kohl's cash, I would suggest getting this or another smaller Melissa and Doug item.
Add to Cart Both of these items:
Melissa & Doug Multi-Activity Table
Sale Price: $135.99 (reg. $159.99)
Melissa & Doug Pattern Blocks & Boards
Sale Price: $19.99 (reg. $24.99)
Total: $155.98
Use Promo Codes: TURKEY30 and PLAYTIME10
Pay out of Pocket:$102.18
Get Back $20 Kohl's Cash
Final Price: Like paying ONLY $82.18

IF you are NOT a Kohl's Card Holder, Opt for FREE In Store Pick Up before adding any item to your cart if available and use Promo Code SALUTE15 to give you 15% off or Promo Code GIVING20 if your order is over $50 which will give you 20% off and FREE Shipping also.
Go HERE to view our FAVORITE Kohl's Deals for this Sale:
---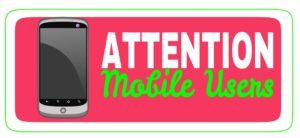 ATTENTION MOBILE USERS

: IF you are having problems viewing a product or getting a "product not found" message switch your phone to desktop view! IF you are unsure how to do this, here are directions: "How to Switch Views for Mobile Users"
---
Sitewide Promotional Codes:
Stackable Promo Codes:
Kohl's Cash:
From 12am (CST) November 9 to 11:59pm (CST) November 17, everyone gets $10 Kohl's Cash® for every $50 spent in store, online, at a Kohl's Kiosk or with the Kohl's App on all sale-, regular- and clearance-priced merchandise!
If advertised on Kohls.com, a stated earn amount of Kohl's Cash® for any particular product is approximate and may vary if additional discounts are applied to the purchase transaction.