---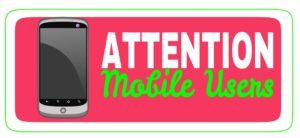 ATTENTION MOBILE USERS: IF you are having problems viewing a product or getting a "product not found" message switch your phone to desktop view! IF you are unsure how to do this, here are directions: "How to Switch Views for Mobile Users"
---
Add to your cart: Magic Bullet 11-pc. Blending System 
Sale Price: $39.99 (reg. 59.99)
Use Promo Code: NOVSAVE15
Pay out of Pocket: $33.99
Submit $10 Mail in Rebate found HERE
Final Price: $23.88
Shipping is free on orders of $50 or more, or choose free in-store pickup at your local store!
Kohl's Cash:
Get Back $15 Kohl's Cash for every $50.00 you spend!
View MORE Kohl's BLACK FRIDAY Deal's!