Shop Kohl's Online HERE
Hurry over to Kohl's online where you can save an additional 20% off your entire purchase with promo code FLASH at checkout, through Midnight CT, September 4th only! Plus, you can also stack that code with the following for some HOT savings!
Make sure to check "In Store FREE Pick  Up" before adding your item to your cart to avoid shipping charges if available.
---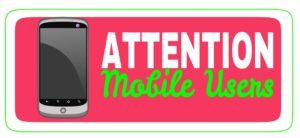 ATTENTION MOBILE USERS: IF you are having problems viewing a product or getting a "product not found" message switch your phone to desktop view! IF you are unsure how to do this, here are directions: "How to Switch Views for Mobile Users"
---