Shop Kohl's Online HERE
Add to your cart: Carter's Hooded Fleece Overalls
Sale Price: $10.00 (reg. $20.00)
Use Promo Code: SMS1871 and WHATADEAL
To use this Promo Code: Sign up for mobile sale alerts! Text Save24 to 56457 to receive your offer.
Final Price: $6.80
Make sure to check "In Store FREE Pick  Up" before adding your item to your cart to avoid shipping charges if available.
---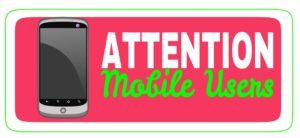 ATTENTION MOBILE USERS

: IF you are having problems viewing a product or getting a "product not found" message switch your phone to desktop view! IF you are unsure how to do this, here are directions: "How to Switch Views for Mobile Users"
---

Sitewide Promotional Codes:
SMS1871 – 15% off your order. MUST DO THIS FIRST: Kohl's is offering an extra 15% off when you sign up for mobile sale alerts! Text Save24 to 56457 to receive your offer.
OR
Stackable Promo Codes:
WHATADEAL: Extra 20% off Already-reduced merchandise with code WHATADEAL. Select styles. 10/3-10/5.