Do you like boots? ME ALSO! Currently Kohl's has a great sale going on for Boots for the ENTIRE FAMILY! What's even better then these amazing prices is that you can use Promo Code SAVE5 to get $5 off your $25 order, and also use Promo Code BOOTS20 to get an additional 20% off boots for the family on select styles.
IF your order is over $100, you can also triple stack this promo code which will also give you FREE SHIPPING: CATCH15OFF – 15% off your $100 or More Order
There is NOT currently a FREE SHIPPING Code, but many items will have the FREE In Store Shipping option, just choose that option before adding any item to your cart!
---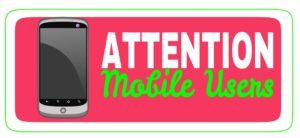 ATTENTION MOBILE USERS

: IF you are having problems viewing a product or getting a "product not found" message switch your phone to desktop view! IF you are unsure how to do this, here are directions: "How to Switch Views for Mobile Users"
---
Sitewide Promotional Codes:
Stackable Promo Codes:
Our FAVORITE Deals at Kohl's:
Reminder, if you earned Kohl's Cash from 9/15 to 9/25 you can use it RIGHT NOW!