What You'll Need:
(3) LARGE Onions (I had small ones so I used 8
small onions)
1 and 1/2 c. Sour Cream
(2) cloves of Garlic, minced
2 tbsp. Olive Oil
2 tbsp. Butter
1/4 c. Mayo (& I mean MAYO, not miracle whip)
Black Pepper
Sugar
Directions:
Slice onions, thinly
Heat butter & oil in pan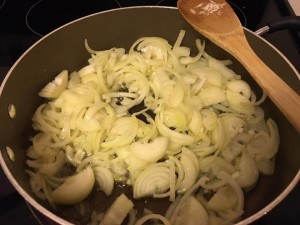 Add onions to the heated pan& sprinkle w/ sugar (a couple tsp.)
Saute onions & garlic until caramelized,  let cool completely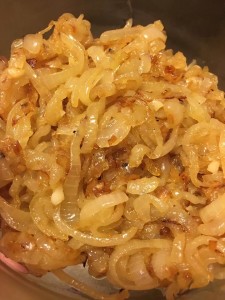 Mix together caramelized onions, mayo, sour cream onions/garlic and a couple tsp. of pepper
Refrigerate & eat with your favorite chips or crackers!